Ottenby nature reserve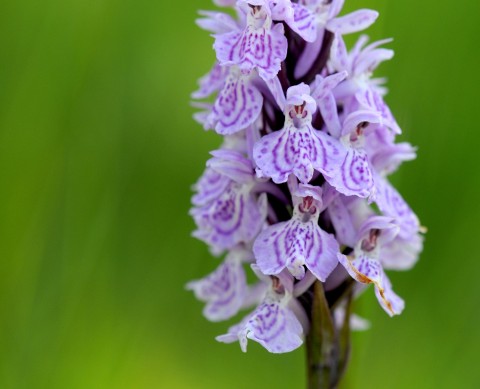 The nature reserve forms part of the area "Southern Ölands agricultural landscape", which qualified for UNESCOs list of World Heritage Sites in the year 2000. Humans have cultivated and sculpted the landscape here since time immemorial, and their activities have promoted particular species of plants and animals.
Every spring and autumn, thousands upon thousands of birds use southern Öland as a stop-off on their journeys north or south. Moreover, many species that are rare in the rest of Sweden stay to nest here. One example is the collared flycatcher.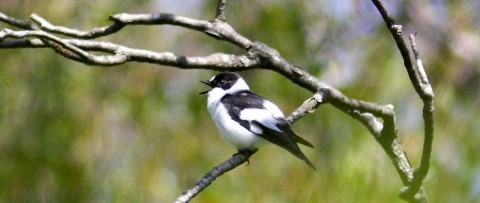 The reserve mostly consists of three areas of rather contrasting character: Ottenby Lund; Schäferiängarna and Västra Mark.
Ottenby Lund is largely deciduous woodland, dominated by oak and birch, with a number of open meadows here and there. It is a royal park. The fallow deer that roam the woods are descended from the herd that King Johan III introduced for hunting purposes in the year 1569.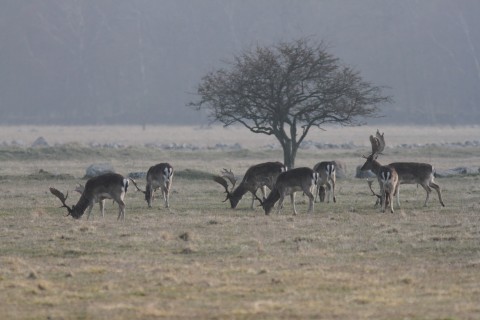 The meadows at Schäferiängarna have been maintained since prehistorical times. Here, grazing animals have been kept away to allow the grasses to grow long. They were then cut by sickle and scythe to produce hay for the winter months. The area still includes one of southern Sweden's largest hay-meadows. This traditional land usage permits a great diversity of herbs and grass species to thrive here. The meadows are also an important site for roosting and nesting birds.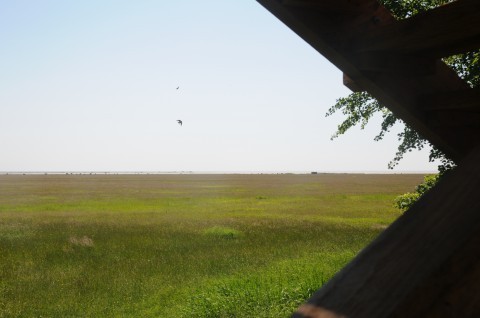 Västra Mark and Hingsthagen comprise ancient pasture-land that is still grazed by sheep, cattle and horses. Here there are also a number of heathland shrubs, such as hawthorn and the characteristic cinquefoil bush.
The Ottenby area is graced with a number of historical artifacts that date back as far as the Stone Age. You can find one cemetery, dated to the late iron age, next to Södra Lunden. It's marked by a pair of large stones called the Kungsstenarna ("the stones of the Kings").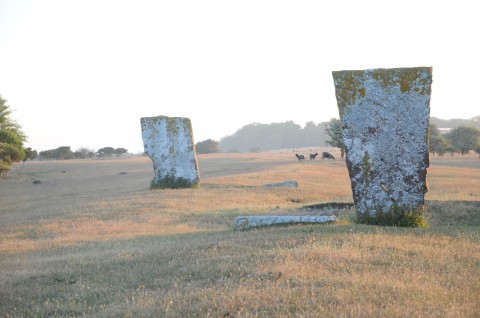 All the grazing animals on Öland's southern point belong to Ottenby royal park . The current leaseholder is Andreas Wiström. The royal park is today owned by the National Property Board (Statens Fastighetsverk).